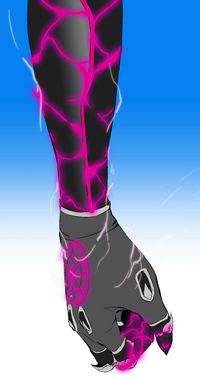 This glove is given to Han Yu-Hwa by Sa-Ryun. It's a fingerless glove of dark grey colour. A special symbol appears on the back of it when Yu-Hwa's power awakens.
This glove can be used to hide abilities from Anothers and also to help one draw out his own powers. Sa-Ryun also uses it to store his energy sphere so that his techniques could be used by Yu-Hwa in case of emergency.
Ad blocker interference detected!
Wikia is a free-to-use site that makes money from advertising. We have a modified experience for viewers using ad blockers

Wikia is not accessible if you've made further modifications. Remove the custom ad blocker rule(s) and the page will load as expected.