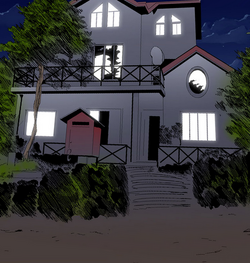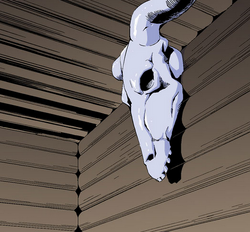 The Salamanders' hideout is a duplex log cabin amidst a forest. The interior is made up of plain log rooms with little furnishing. Bull heads decorate the walls.
Jacra and his Salamanders' use the place as their base. They kidnapped Detective Park and bound him up here to lure out Hon agents. Yu-Hwa, Un and Ye-Rin came to rescue Park, where they engaged in fighting Jacra and his Salamanders. After Jacra found Yu-Hwa quite interesting, he decided to let them go.
Ad blocker interference detected!
Wikia is a free-to-use site that makes money from advertising. We have a modified experience for viewers using ad blockers

Wikia is not accessible if you've made further modifications. Remove the custom ad blocker rule(s) and the page will load as expected.